Two-Year-Old Kitten Saved After Being Flushed Down the Toilet
By ANI
Tuesday, October 19, 2010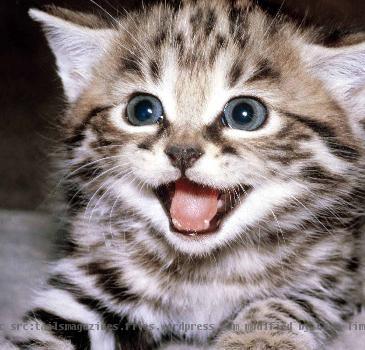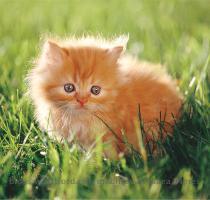 MELBOURNE - A two-day-old kitten survived a stinking death, as firemen rescued him in an operation, which took place after the little owner accidentally flushed her down the toilet.
3-year-old Alannah Merleto accidentally flushed kitten Patrick but her mother sayd, Ammie, says who could blame Alannah who has always had a tendency for flushing things down.
"I nearly died this morning when we couldn't find the kitten, and I asked Alannah where it was, and she said "Down the toilet". I didn't know what else to do, so we rang the fire brigade," the Courier mail quoted Ammie as saying.
Eight firemen, a camera on a 30-metre cord and a lot of precise prodding led to the rescue of the whimpering kitten, who was freed after almost five hours in the sewage system.
After a more than four-hour rescue operation, fire fighter Cain, who had only been in the job four months, lifted the kitten from the pipe beneath the ground.
"Cain actually worked as a plumber before he joined the fire brigade so he was certainly a handy member to have on the crew," NSW Fire Brigades Superintendent Ian Krimmer said.
"It was a long effort for fire crews and they were very concerned as to whether or not the kitten would survive, and all the fire-fighters are very relieved, he added.
The NSW Fire Brigades view such incidents as excellent training opportunities to help fire fighters develop their skills, as long as they don't interfere with its primary responsibilities. (ANI)