Chihuahuas Join Australia's 'Most Dangerous Dogs' List
By ANI
Sunday, November 7, 2010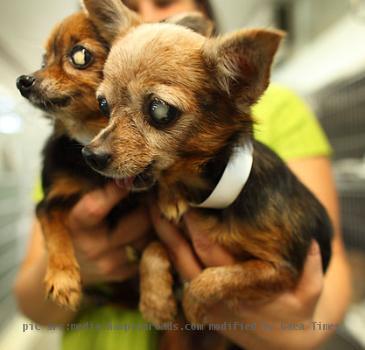 MELBOURNE - Tiny chihuahuas have now been officially declared one of the most menacing dogs in Australia.
The pint-sizes dogs are among pets listed as part of new laws aimed at curbing rising dog attacks, reports News.com.au.
They might stand less than 30cm tall, but the small pets have now officially been declared menacing creatures by authorities, under controversial new state laws aimed at slowing the state's rising number of dog attacks.
More than a year after the laws were introduced, only 110 dogs have been declared menacing in Queensland, but authorities predict that will soar as awareness of the new laws spreads.
While the expected bigger breeds, such as German Shepherds, have made the list, it is not just large dogs that are spreading fear.
The list also includes pomeranians, a shar pei, maltese-crosses, a fox terrier-cross and a poodle-cross. (ANI)